Monroe County Title, Inc.was founded in 1861 by M.A. Thayer, and was, at that time, called M.A. Thayer and Company. There have been numerous owners over the years and the records are not entirely clear until the year of 1894 when the Atlas of that year lists J.P. Rice with W.G. Bartlett as abstractors. The records reveal several changes in partners between the years of 1902 and 1926 when R.B. McCoy and W.A. Holden sold out to Harold E. Markham. Mr. Markham became sole owner on January 1, 1933 when he purchased the interest of Fred A. Holden. Mr. Markham died July 15, 1961 and shortly thereafter the Company was purchased by John Hutson. Paul and Nancy Oswald purchased it from John Hutson on August 1, 1971. In December, 2012 Paul and Nancy sold majority shares in the company to their son and daughter-in-law, Jared and Becky Oswald. Jared and Becky Oswald purchased the remaining company shares in 2022 becoming the sole owners of Monroe County Title, Inc.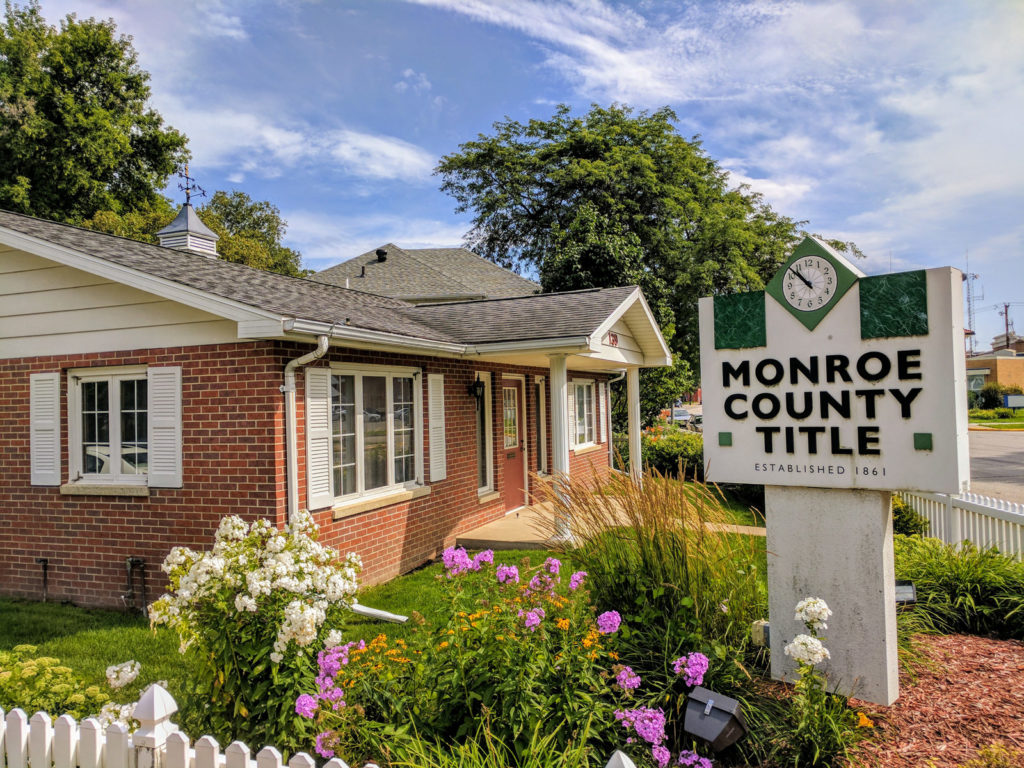 The office is currently located at 139 N. Court St in Sparta, Wisconsin.
There have been as many as five other abstract companies in Monroe County in the past, but Monroe County Title has been the only one to maintain a complete set of real estate records.
Monroe County is comprised of two cities (Sparta and Tomah), eight villages, and twenty-four townships. It has a population of approximately 46,000 people. Fort McCoy comprises 60,000 acres of Monroe County.